Free courses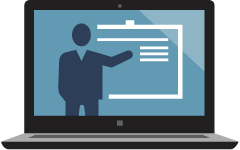 Start learning ASP.NET and ASP.NET Core for free with videos, interactive tutorials, code samples and more.
Learn more
Community spotlight RSS Feed

Watch the weekly ASP.NET Community Standup for live demos, Q&A, roadmap information and more.

Dan Roth announces the release of ASP.NET Core 2.1.0.

Jul 20, 2018
Halil İbrahim Kalkan shares his experiences and suggestions on using Dependency Injection in ASP.NET Core applications.

Jul 19, 2018
Immo Landwerth shares a plan for .NET Standard 2.1, which includes the definition of its API surface.

Jul 18, 2018
Adam Storr explores creating and consuming custom middleware in ASP.NET core and its configuration.

Jul 17, 2018
Brock Allen covers the possible side effects of the new combined authorization filter behavior in ASP.NET Core 2.1.

Jul 16, 2018
Dicky Suryadi describes DotNetify-Elements: a real-time web UI component toolkit for .NET.

Jul 13, 2018
Bri Achtman is looking for feedback on .NET IL Linker.